See What Clients Are Saying About Their Past Experiences With Our Firm!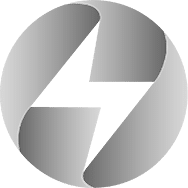 Our home in the Dominion was damaged by the hail storm in Spring 2019. For some reason, our insurance company was not noticing much damage. We were getting nowhere with our insurance company so once we learned how difficult it was to reason with our insurance company, we felt we had no choice but to seek help from a professional. With the help of the lawyers at Flores & Pelaez-Prada, we were finally able to get the attention of our insurance company. Mr. Flores brought in a team of experts, including damage consultants and engineers to document the damages. He paid for all this out of pocket and told us if he couldn't recover anything for us then he wouldn't collect a fee from us or ask for expenses to be reimbursed. There was no risk for us to hire him. He understood what insurance companies needed to see in order to provide coverage on homeowners' insurance claims. Not only did he recover a significant amount of money for us on a challenging claim, but in our situation, he was able to do it all without even filing a lawsuit. We would recommend Flores & Pelaez-Prada to any property owner who is having trouble getting their property damage resolved or to anyone who did not receive enough money to make repairs to their property after it was damaged by a storm. Mr. Flores was attentive to our needs and did what he said he would do and we are very satisfied with his service.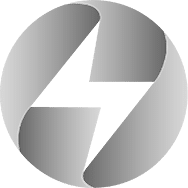 Marco is great to work with gets the results that we expect. He removes all the headaches for us; deals with the insurance company directly and gets the maximum benefits. He is very responsive and great to work with. I would recommend to anyone who needs his services.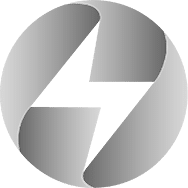 Marco really came through for us on two of our commercial properties that were damaged by hail after the insurance companies denied and underpaid these two property claims. He was able to recover hundreds of thousands of dollars for us on both claims. The insurance companies told us there was not hail damage on one of my properties and I felt that was a little strange as it looked like the HVAC systems were damaged by hail. Marco came in with his experts and proved the damages to our HVAC systems were covered and recovered a large amount of money for us. This allowed us to replace a significant number of HVAC units. Without Marco's help, we would have had to take money from our operating budget to pay hundreds of thousands of dollars to replace the storm damaged HVAC systems and roofs on our properties. I would recommend Marco's firm to any residential or commercial property owner who feels like they are not getting the money they need to repair their properties after hail or wind storms damage the properties.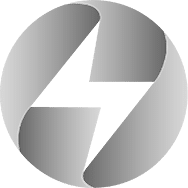 A very organized and professional team... Mr. Rogiers took on my insurance company after they failed to do there job and insure my roof. Even during the pandemic, Mr. Rogiers was able not only conduct business as usual, but he also recovered the figure he promised. He scheduled roof inspections, zoom meetings, and even called numerous times to keep me informed of the litigation process. Mr. Rogiers office is easily accessible. Great job showing customer service and talent is well represented at this law office.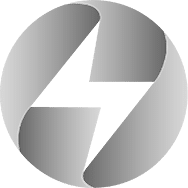 I had a roof damage claim that was denied by our insurance company while several neighbors had successful roof claims and repairs for the same weather event in 2020. I choose Flores & Pelaez-Prada on a recommendation by our private adjuster to litigate our case. Jake Rogiers and his associates were extremely professional, giving thorough updates and explanations throughout the process. I am very satisfied with the outcome and have finally replaced the damaged roof. I would recommend Jake and his associates at Flores & Pelaez-Prada for any storm damage litigation needed for fair and professional treatment during a difficult process and time.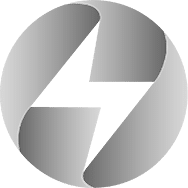 Excellent representation with Insurance carriers. Marco's understanding of "their" negotiation process greatly increased the settlement that we received on our claim. I will use his services again in the future if and when the need arrives.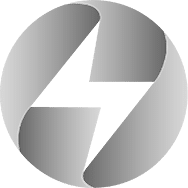 We were at wits end with our insurance company. They failed to provide us with appropriate and timely funding to take care of our damaged roofs. Our PA worked extremely hard to get us what we deserved, but to no avail. Marco came in with a great plan moving forward so we could repair our leaking roofs in a timely manner. If not for Flores & Pelaez-Prada, namely Marco and his staff, we would have been short changed by millions of dollars. This would have short changed our students from having a safe place in which to learn.
The attention to details and the extreme hard work produced by the law firm of Flores & Pelaez-Prada was extraordinary. If not for their professionalism and the detail oriented folks at Flores & Pelaez-Prada we would not have the settlement we received in our case. They provided not only professional services, but great customer service that was second to none. This was appreciated by all who worked with them.
I recommend the law firm of Flores & Pelaez-Prada, Storm Damage Lawyers, to every school district who has experienced storm damage to be sure the insurance company providing coverage is doing not only the right thing, but is providing the lawful coverage owed them.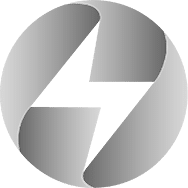 Flores & Pelaez Prade Law Firm help me in my battle with my longtime insurance company Amica over hail and storm damage to my home. I tried to handle it myself but ran into a roadblock when I filed with the Texas State Board of Insurance. After the State Board could not help me, which is a waste of our tax dollars, sometime later I got a call from this lawfirm. The rest is history and they handled the case smoothly and professionally.